2020.... ugh. 
Towards the end of 2020, I participated in the School of Motion holiday video compilation/card. Alumni are invited to submit a 3 second clip, in a predetermined color palette. Usually it's Xmas themed but this year the brief was, "I made it through 2020, by....".My answer to this was by "turtling down".

Really hoping in 2021 to emerge from my shell and take a peek around.

You can see the the entire reel of everyone's contributions here.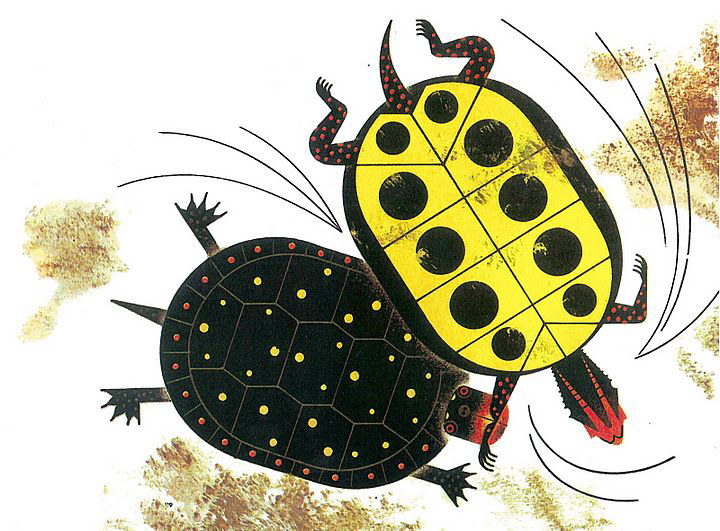 The design of my turtle was inspired by the brilliant work of Charley Harper, on the left. 
On the right is my finished Adobe Illustrator file before bringing it into After Effects for texturing and animating.