I was commissioned to create a short introductory animation for Family Centers, a nonprofit charity based in Fairfield County, Connecticut. Their mission statement is, "Empowering Children, Adults, Families and Communities to Realize Their Potential."
The organizing principle behind the piece is the idea that child rearing is both a marathon and a community effort, and that the right system of timely support and advice can help ensure success over the lifetime of a child. 
It was important that the families represented are of many different configurations in terms of gender, makeup and ethnicity. And that each family completes the course at their own speed.
I made a variety of characters for both the adults and the kids, with 3 different run cycles for the adults: jog, run and sprint. For the kids I made only 2 speeds: run and sprint, because really, kids seem to either move at "fast" or "faster".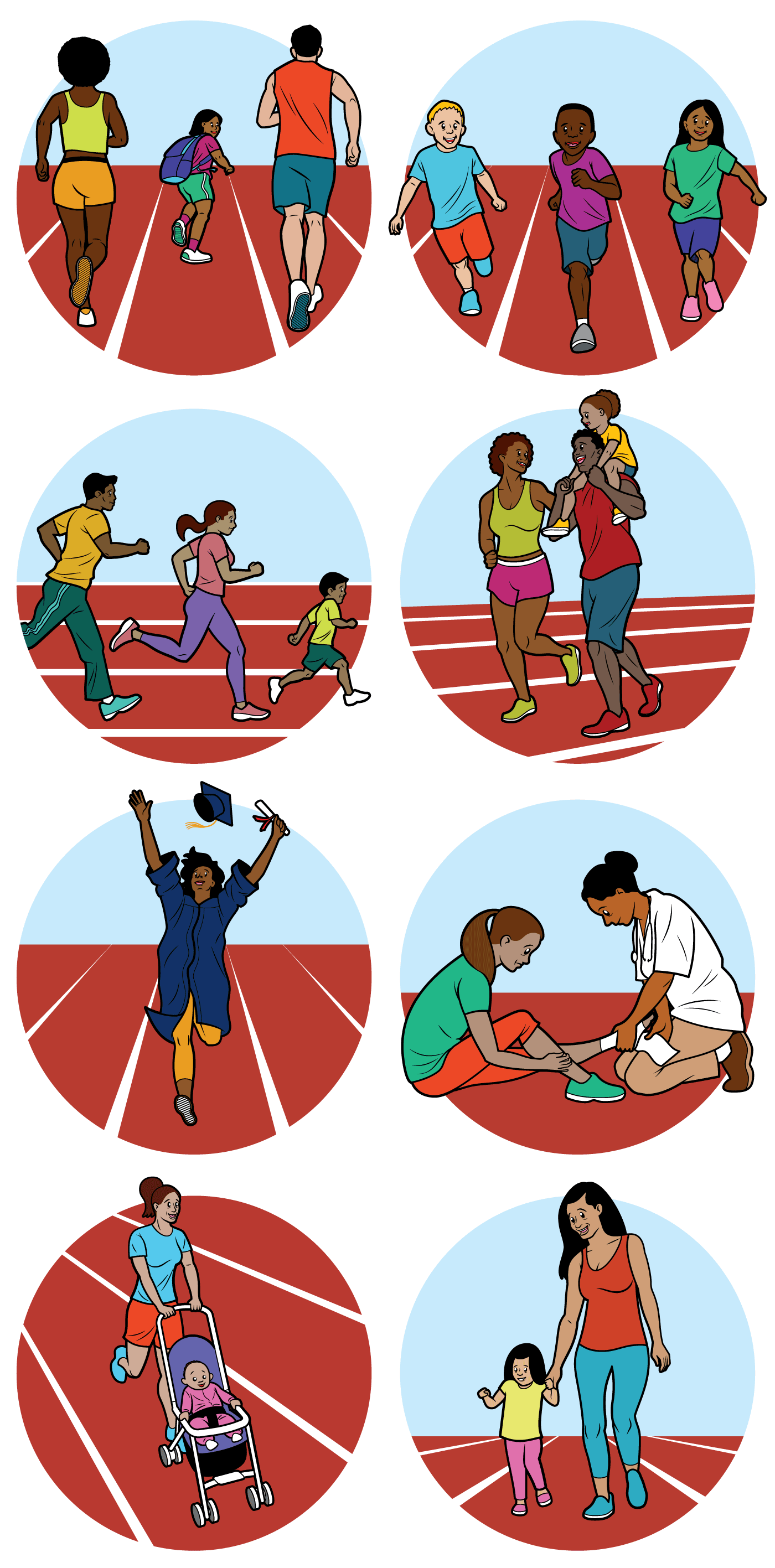 And these are the "insets" that appear on each panel.

It was a great gig and I'm glad to have been a part of it. Keep on running.