How will we live in 5 years? Full page illustrations done for the German weekly business magazine Wirtschaftswoche on how technology will possibly impact our lives in the very near future. Had a week to produce all 6. 
Commissioned by AD Holger Windfuhr.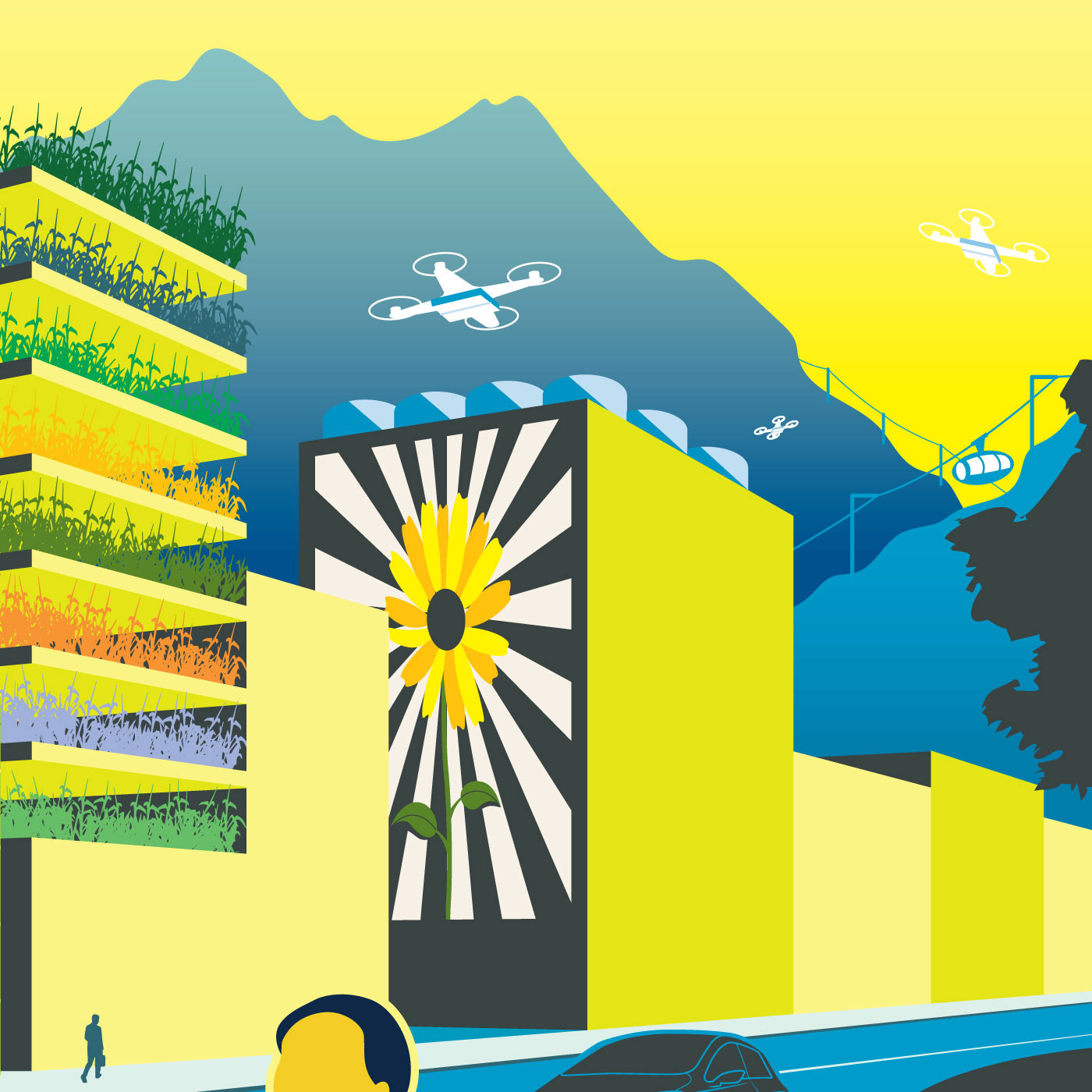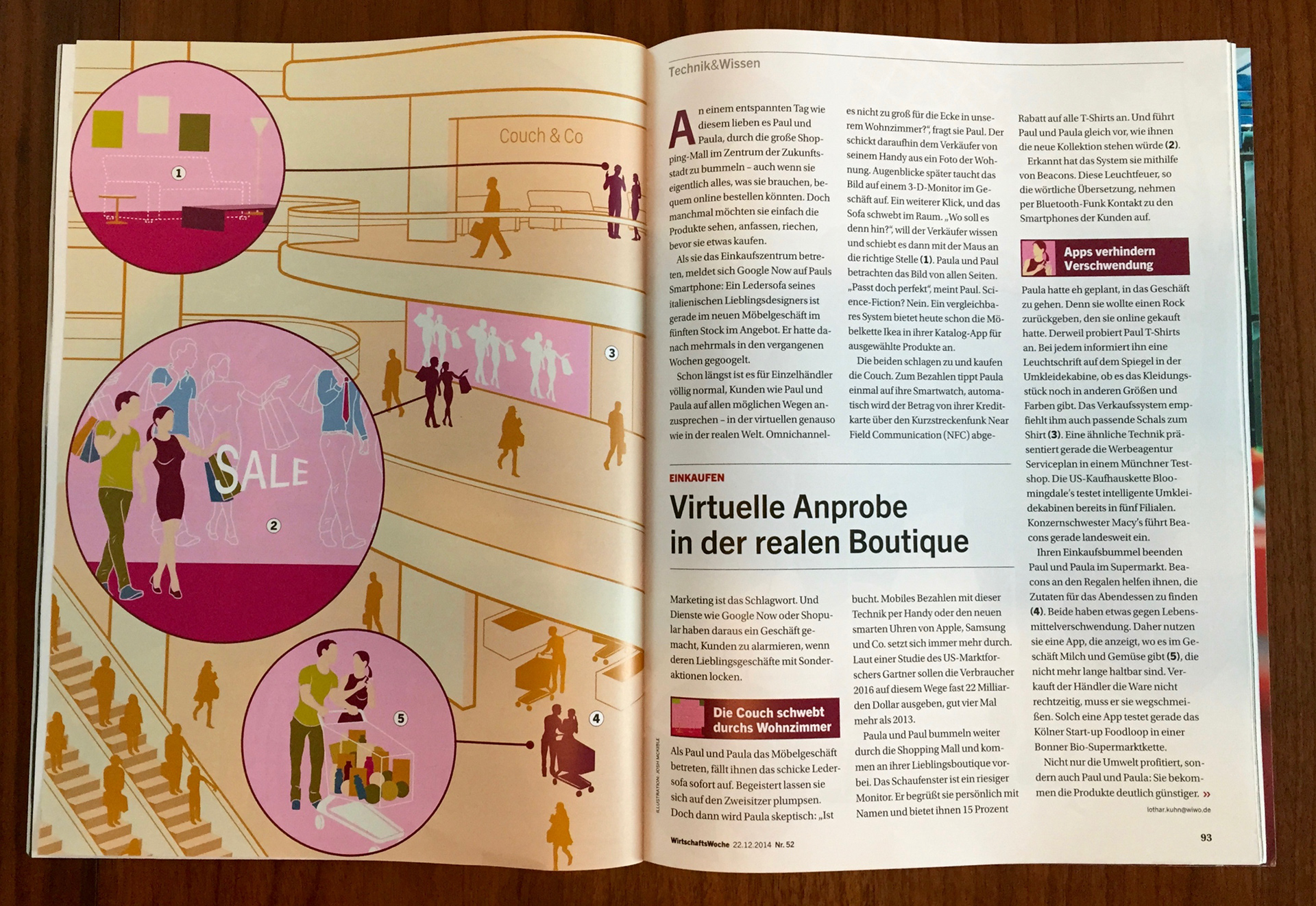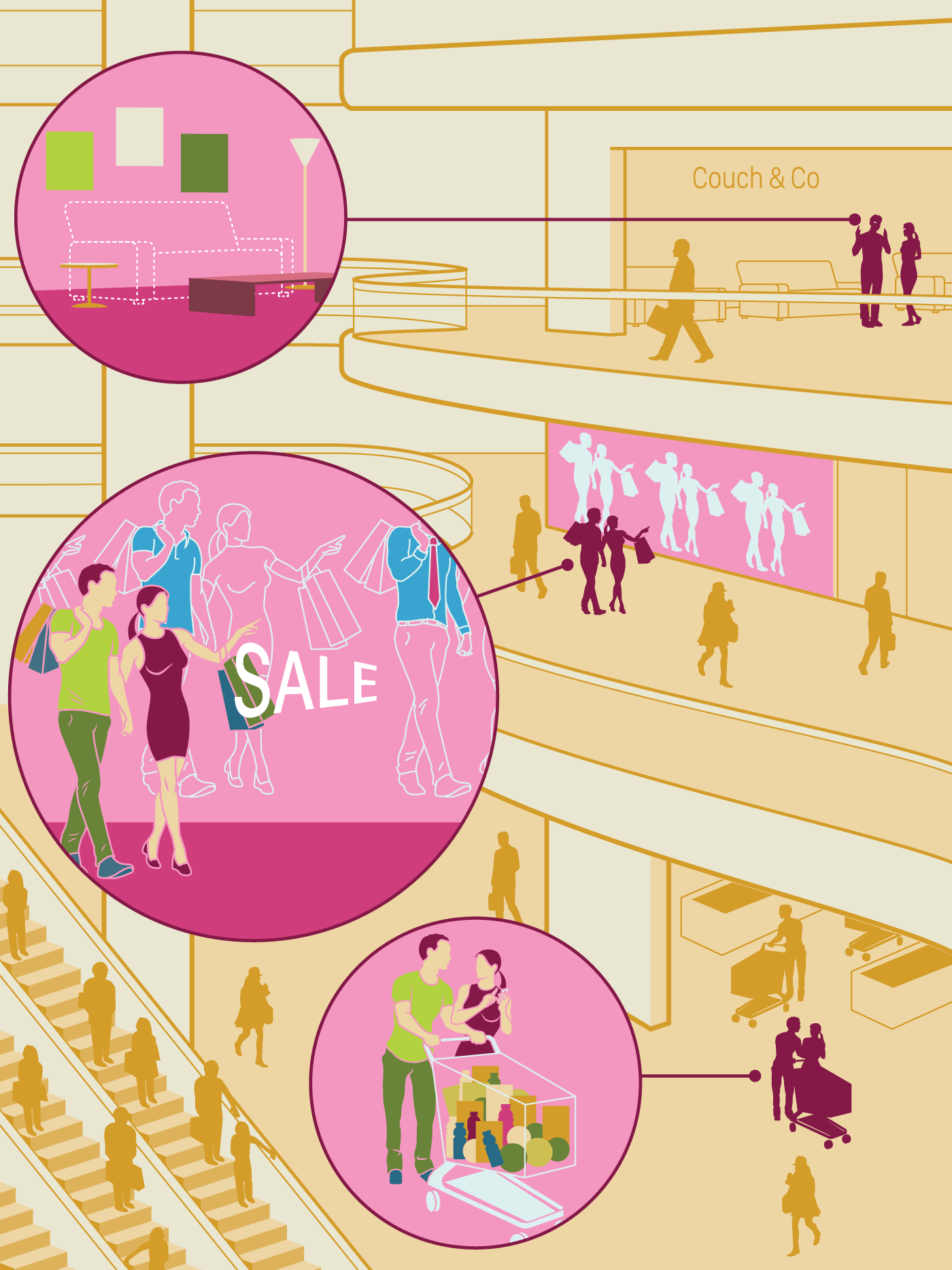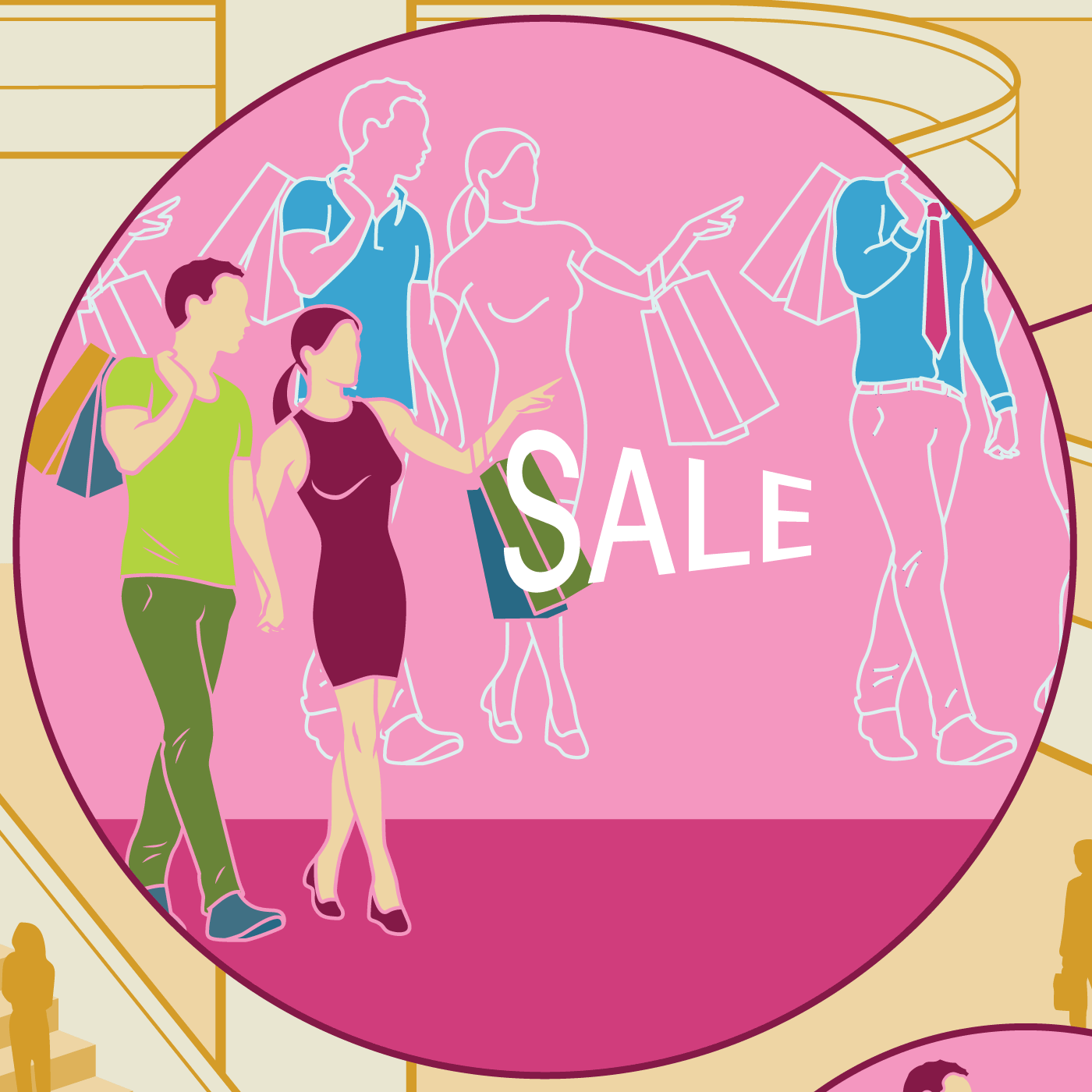 Paula and Paul go for a midday jog in the park. A suite of smart accessories monitor their vitals as well as provide route info and status updates for friends. Rock climbers can scale a real wall while experiencing a virtual one as well. And a bicyclist can extract fresh drinking water from the air with a specially designed bottle.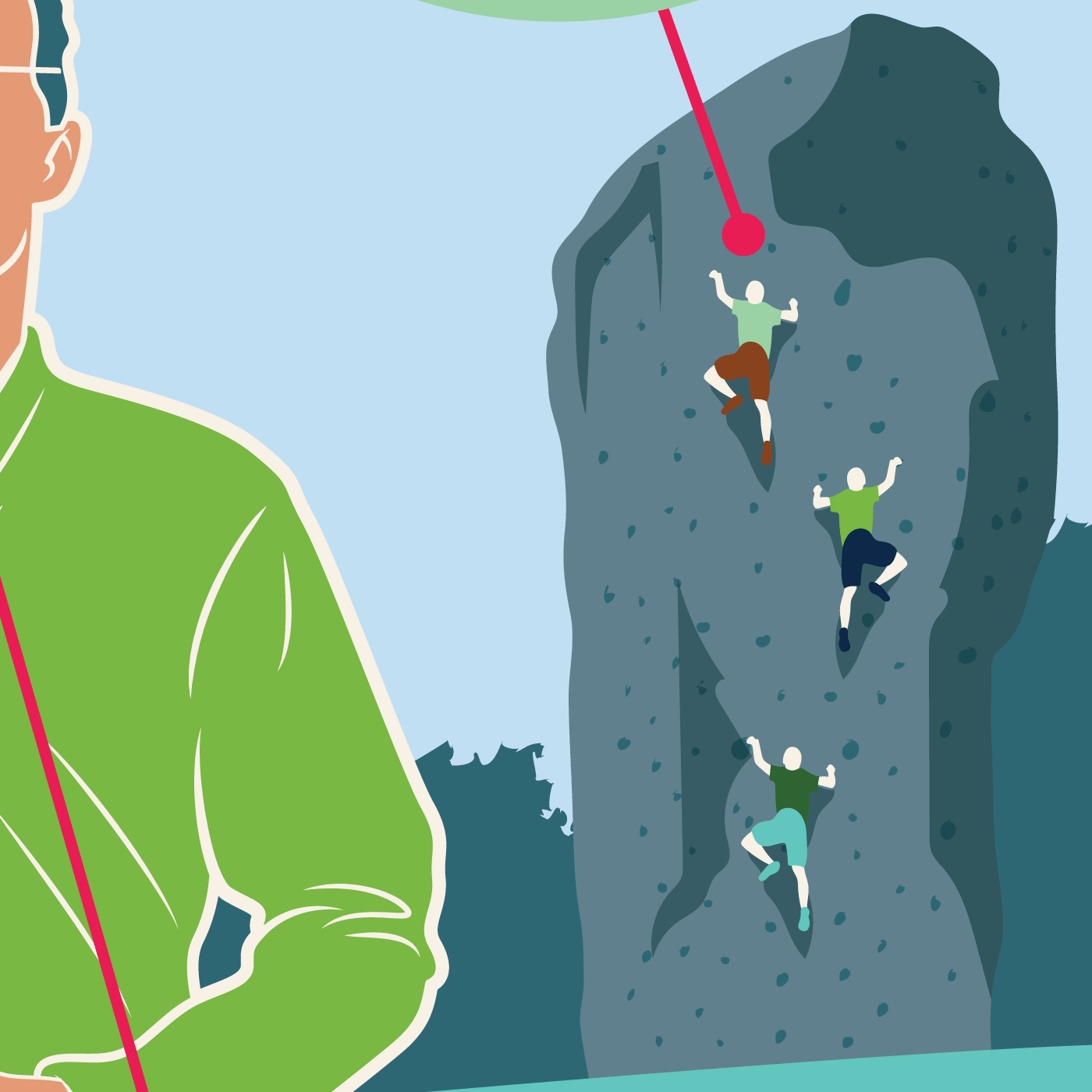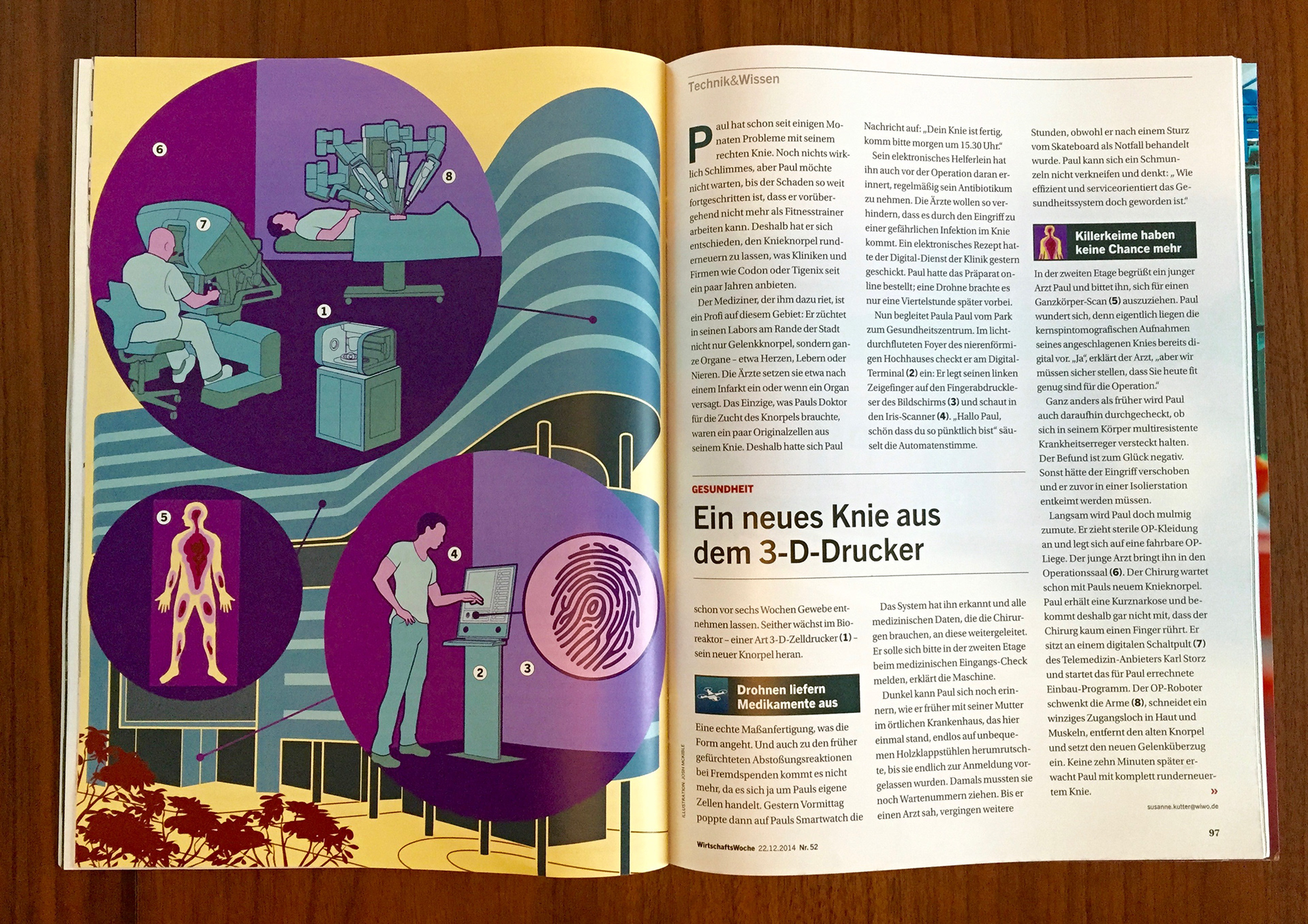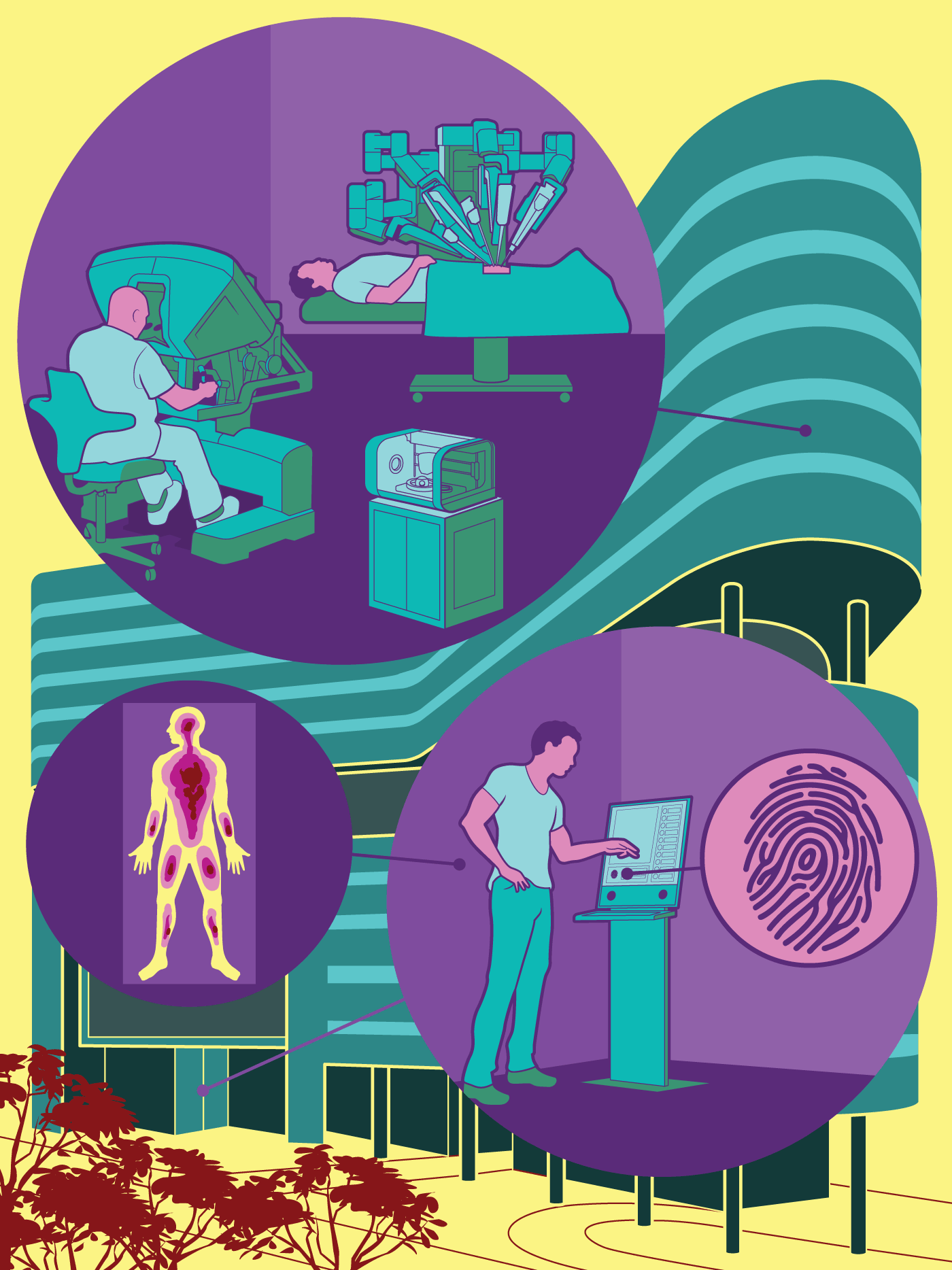 Paul visits a hospital for some outpatient surgery. After passing though an entrance scanner that automatically checks certain vital signs (like signs of elevated temperature for example), he then checks in using his unique biometeric data.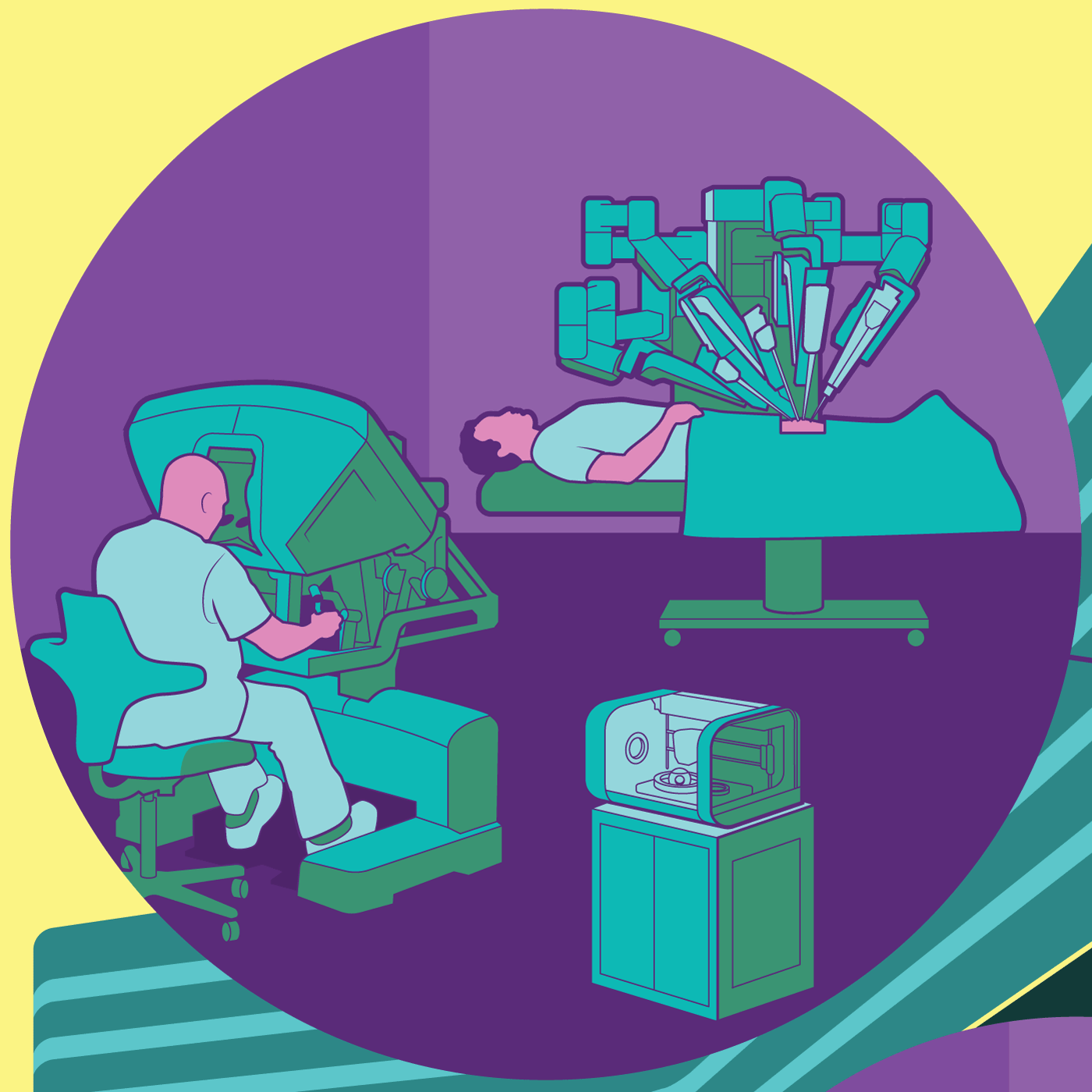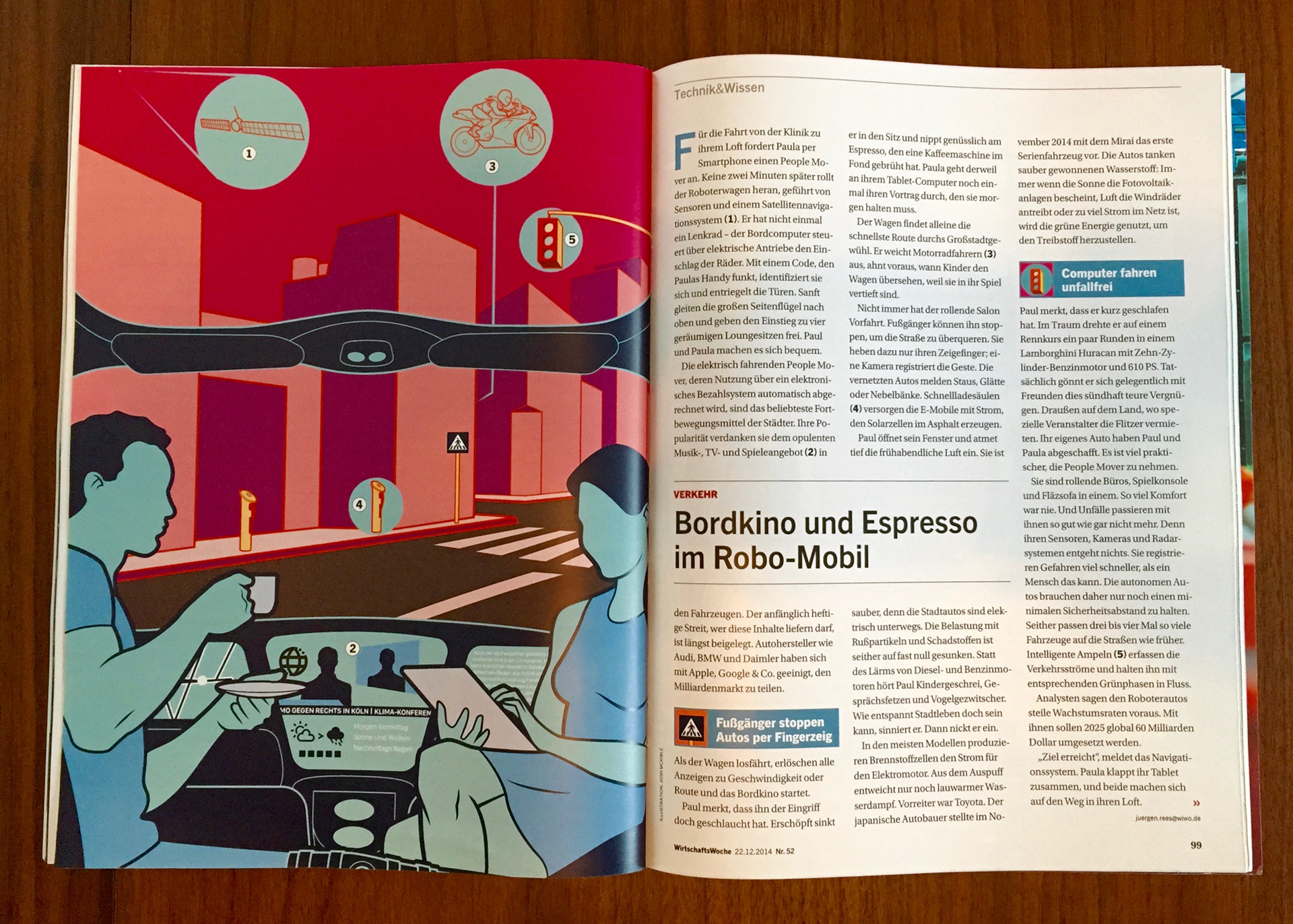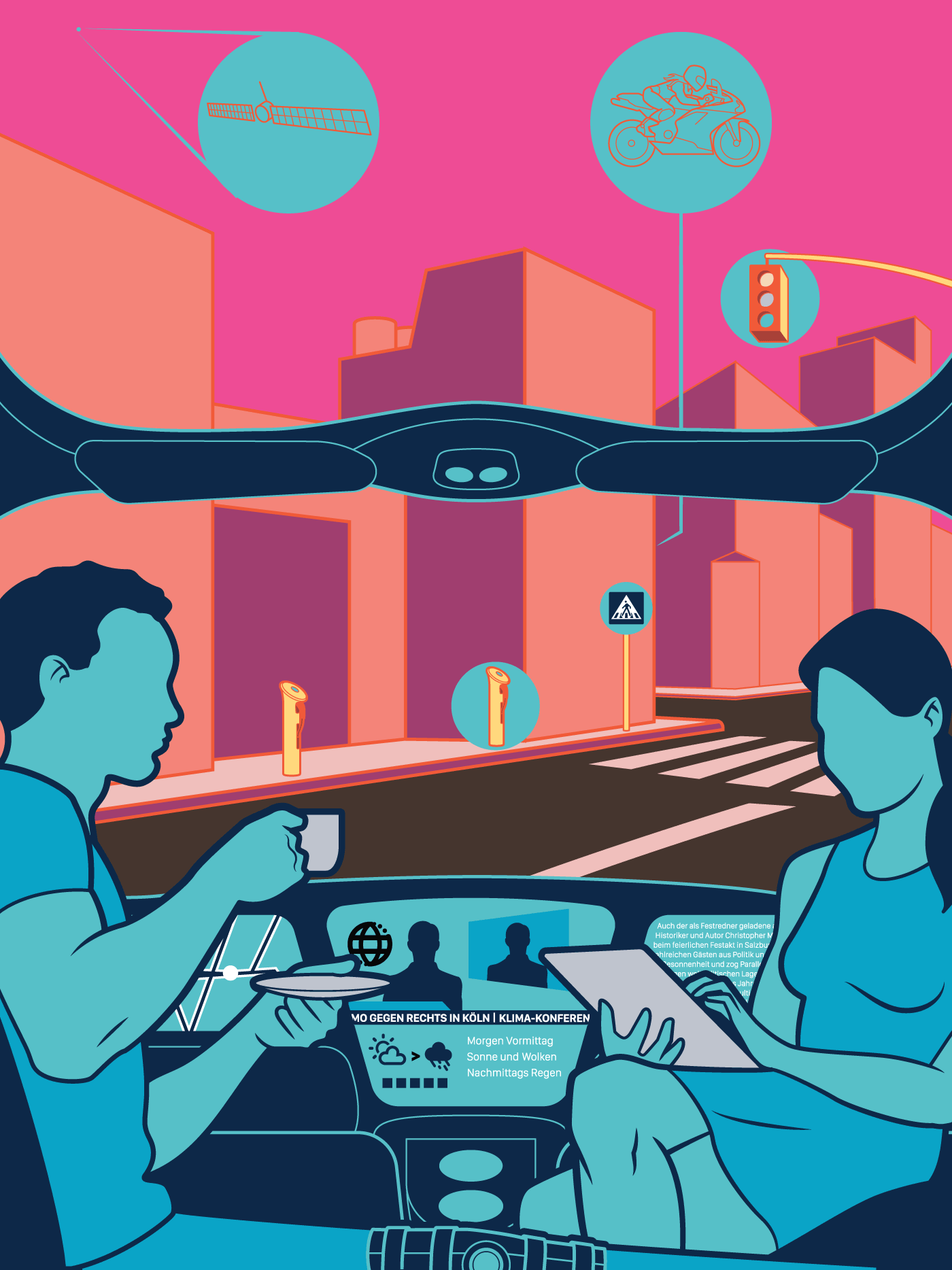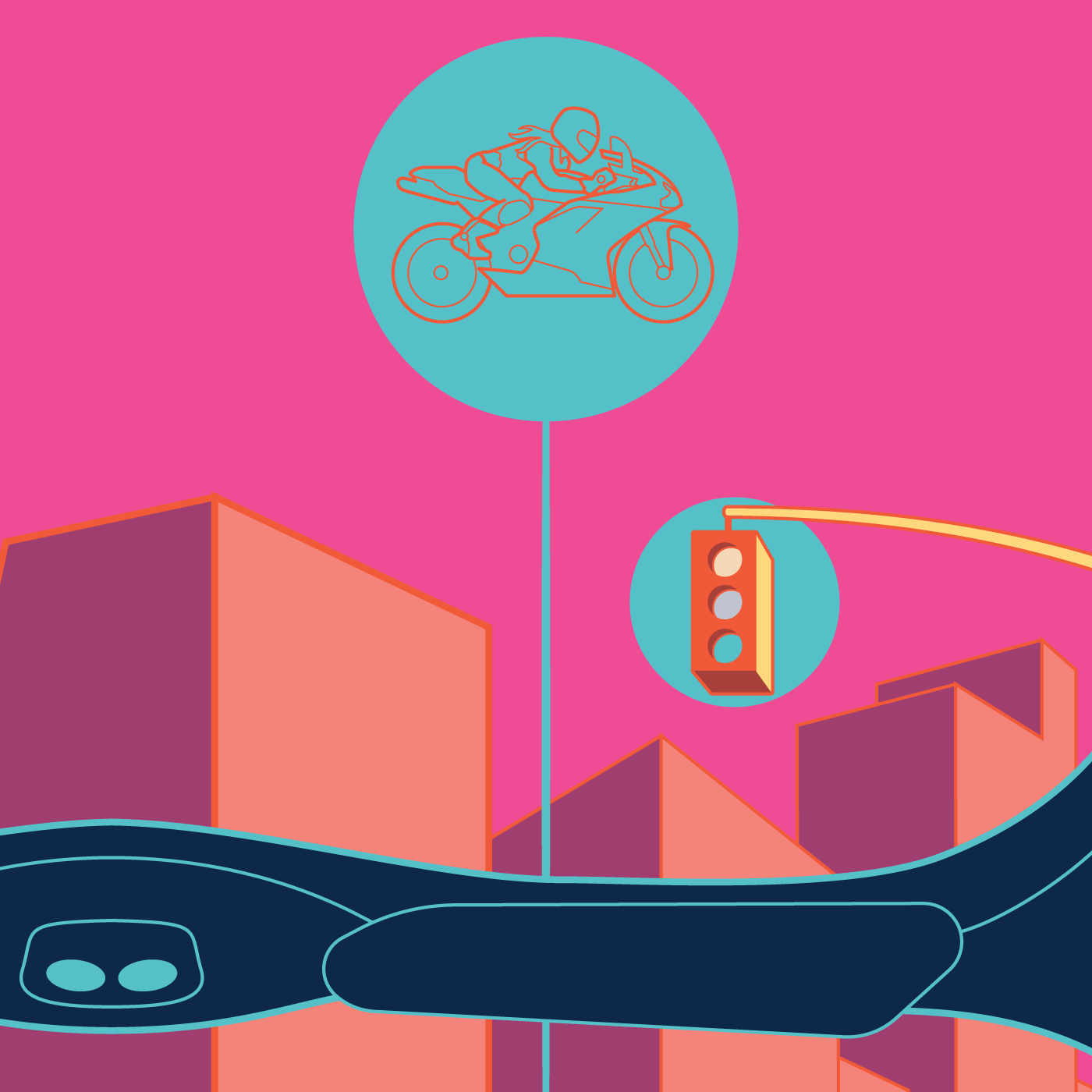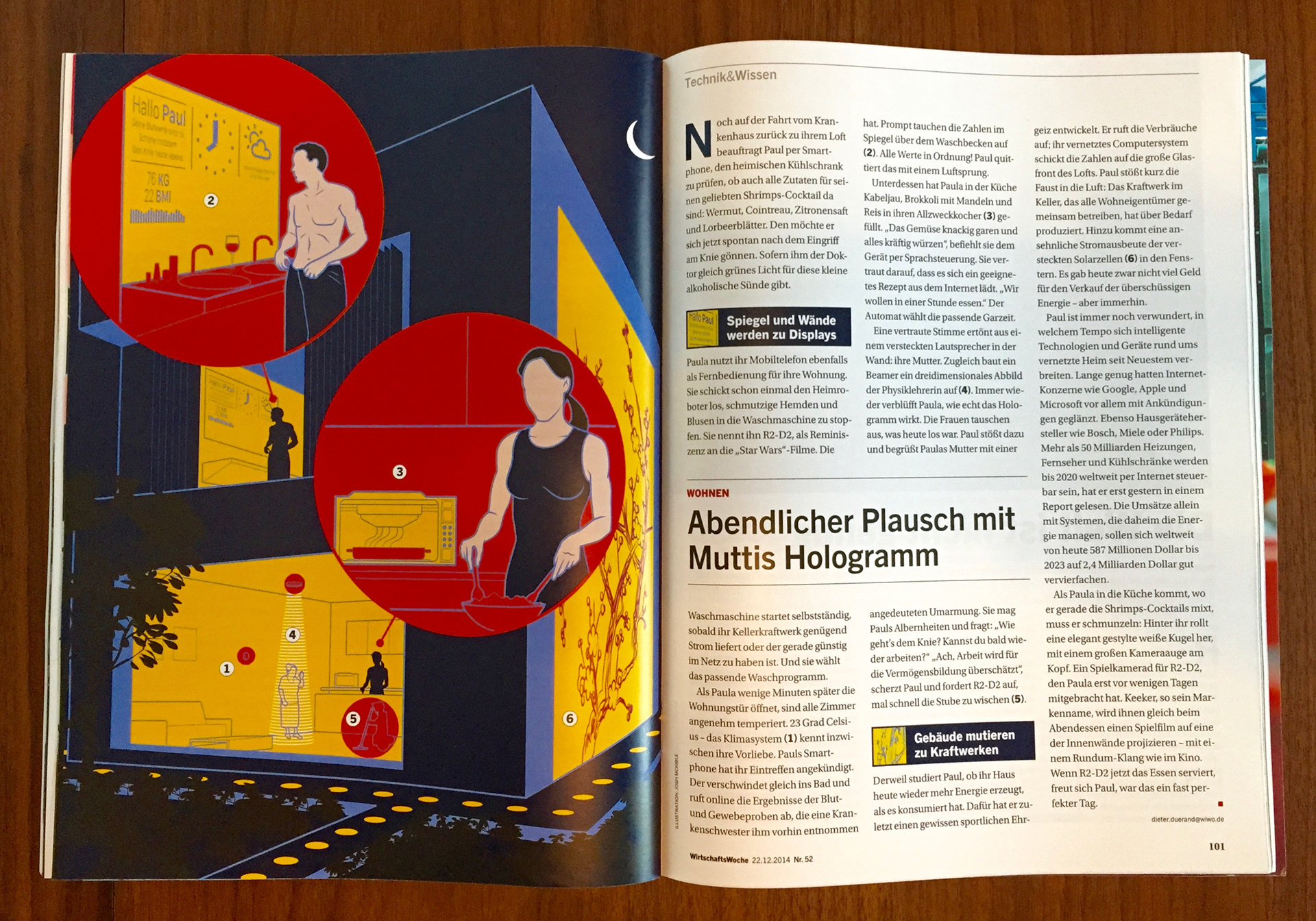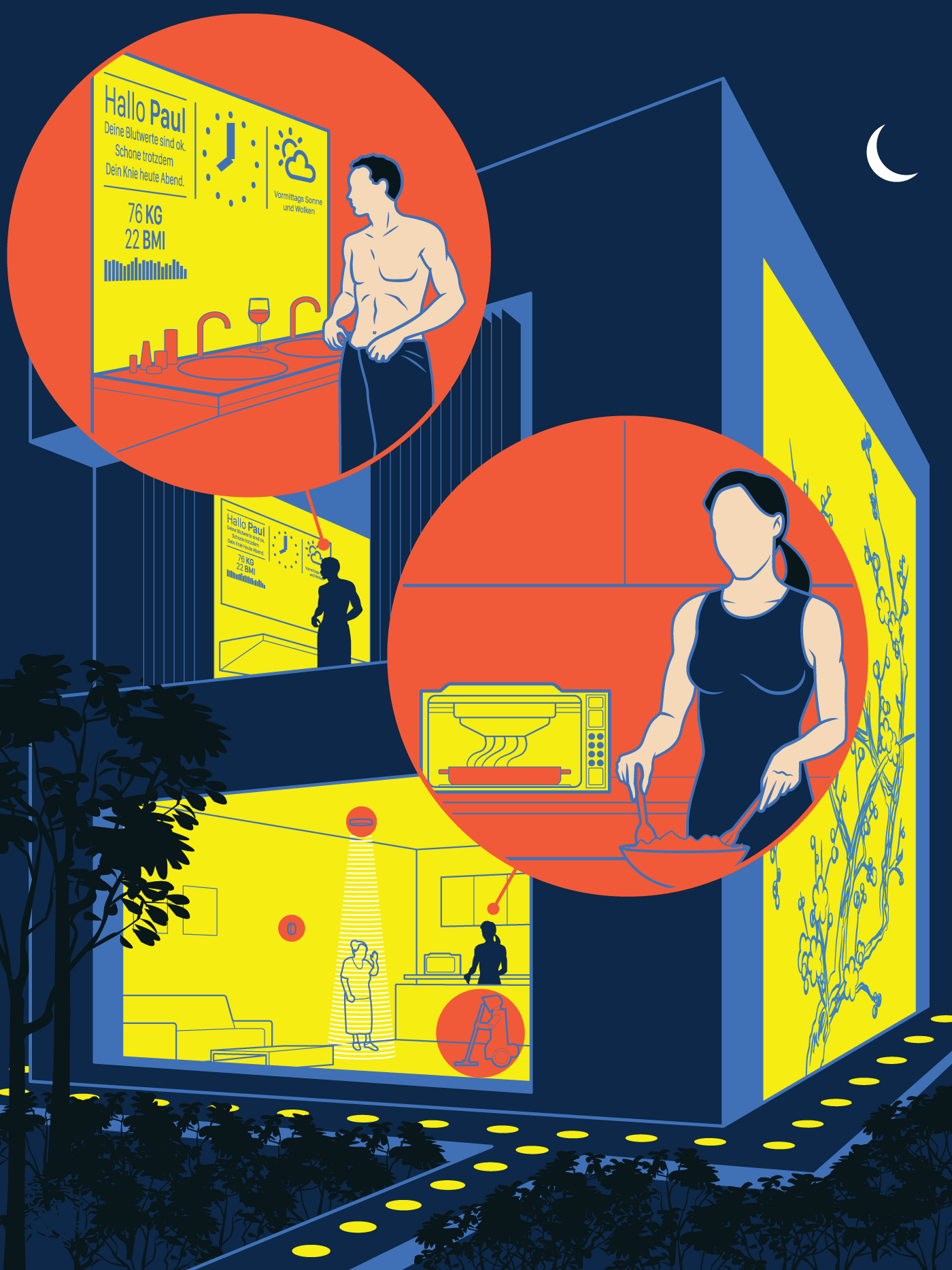 While Paula is in the kitchen she's checking in with her mother via the ceiling mounted hologram projector. And what future would be complete without a robot helper around the house?